NEW from Jonathan Carol Organic Salon:
EVOLVE® Extensions
The Hair Solution for women with hair loss and fine, thinning hair!

Announcing the addition of Christina Polnar to our Staff
With 40 + years of experience in the hairdressing industry, we welcome Christina to our team. She is introducing a unique cutting experience called Calligraphy Cut. The ends are cut at a 21 degree angle, creating more volume, movement, with silky smooth ends that's easy to style!
Her hours, by appointment, are Monday, Tuesday, Thursday and Saturday. Call or text today at (203) 671-1424 to set up an appointment. To learn more visit her Facebook page at Christine Polnar DBA My Salon.
Visit our newly opened Hair Replacement and Salon
Address: 650 Highland Avenue, Cheshire, Connecticut 06410 (formerly Lucinda's Salon)
Authentic and real hair replacement near ME for over 25 years
Searching hair replacement near me? Restoring back your look, confidence and appeal to what your hair once was or what you would like it to be.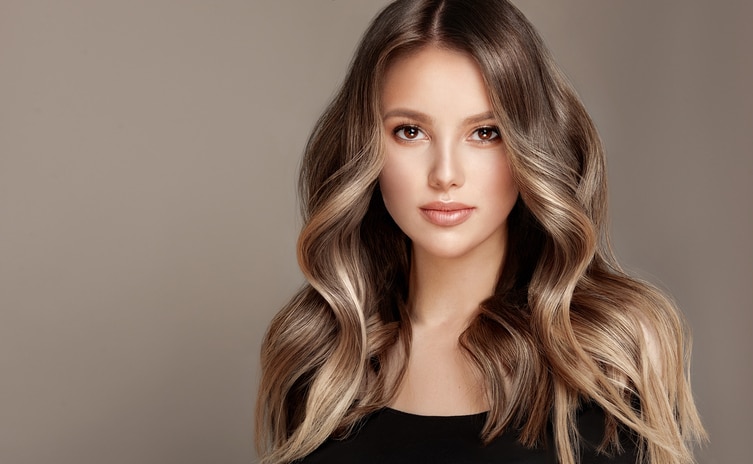 Jonathan Carol Salon is a professional full-service hair replacement near me that caters to our clients.
With over 25 years of experience, you can trust our hair grafting service with the most important hair replacement decisions you have. We not only strive to restore your hair but also your confidence.
Contact us for a free consultation and to set up your appointment.

Services
Full Hair Replacement near me (free consultation)
Hair replacements use medical organic adhesive bonding material and techniques
Haircut (UNISEX)
Coloring and Highlights

Testimonials
Find out what our clients are saying. References available upon request
Announcing a revolutionary hair replacement service at Jonathan Carol Salon, Cheshire, Connecticut
Hair that's as close to real as it gets with Cyberhair® patented high technology hair replacement system!
Do you feel limited in leading an active lifestyle due to thinning or total hair loss?
Are you dissatisfied with your look because you are you losing hair throughout?
Are you thinning in the crown area, or do you suddenly see a moon-shaped area in the back of your head?
Do you appear older than your age due to thinning hair, a receding hairline, or severe loss of your hair?
Have opportunities passed you by because of society's judgment of people with thinning or severe hair loss?
Do you desire worry-free hair that acts and looks like your hair at all times?
Are you already wearing hair, but experiencing inconsistency in delivery of texture, hair shedding, or color of hair that fades too quickly?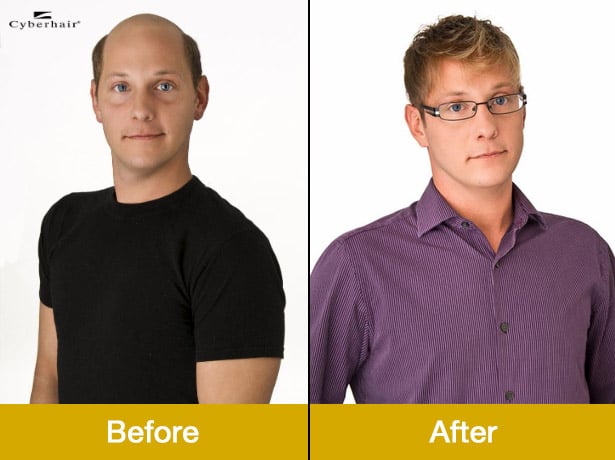 If you answered "yes" to any of these questions, Cyberhair®.
Cyberhair® are patented high-tech hair replacement systems available only at a few certified studios, including the World Hair Institute.
Some of the fantastic features of these hair replacement systems include:
Cyberhair® will not discolor when exposed to the sun.
It is not affected by chlorinated water and will not break or discolor if you swim or use a Sauna on a daily basis.
Cyberhair® is branded as the "most revolutionary hair available in the world."
Cyberhair® is so technologically advanced that nothing else matches it's beauty and durability; it feels and looks exactly like healthy human hair!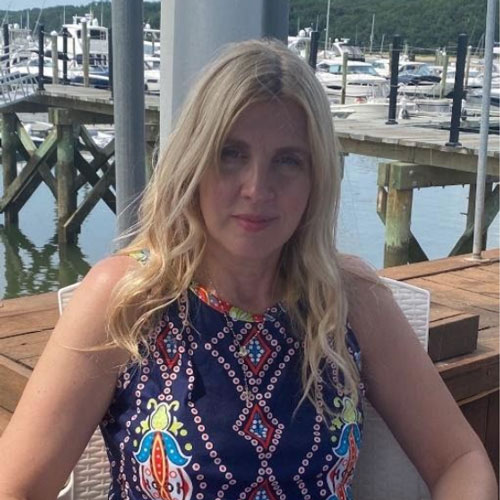 Meet the Founder
Patricia Dyer is a hair professional and has owned and operated Jonathan Carol Salon for over 25-years with many hundreds of established past and current satisfied clients. Patricia is highly-educated and highly experienced in hair-replacement for both men and woman and will restore your natural look. Patricia is also a registered nurse with a Masters degree in nursing and also experienced in holistic medicine.
Our salon operates under strict COVID-19 sanitizing and operating procedures in accordance with latest CDC guidelines.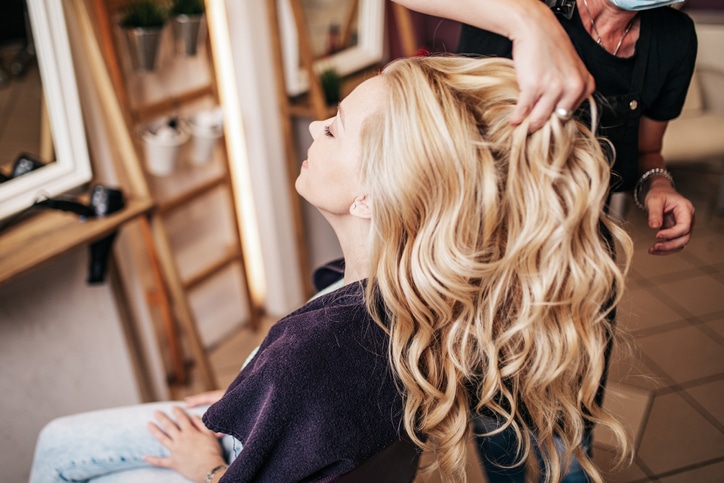 Hair Loss Solutions that make you feel fabulous!
We offer a variety of custom hair services and solutions to give you the exact look you are desiring!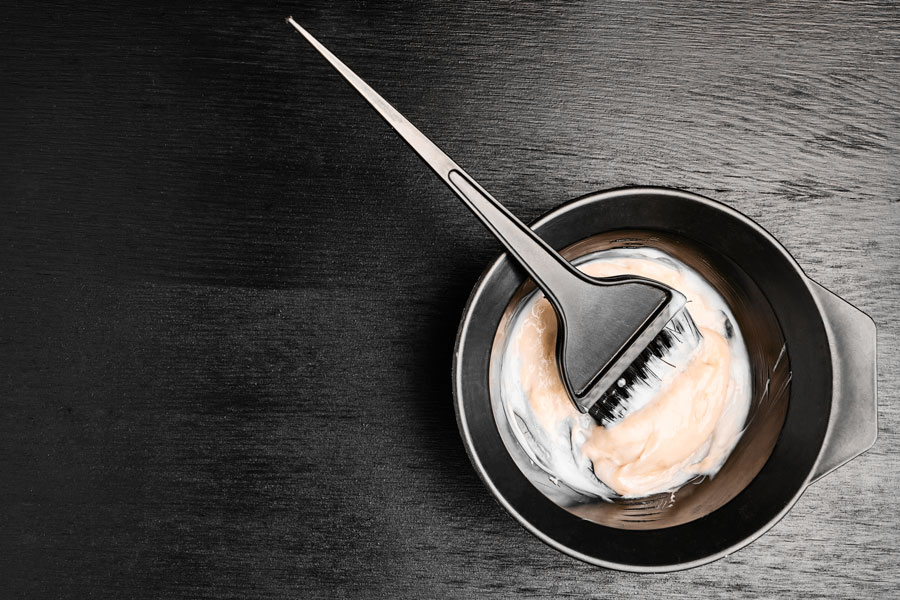 EVOLVE® Extensions
The Hair Solution for women with hair loss and fine, thinning hair!
Evolve Hair Solutions is committed to helping women, just like you, achieve their hair needs and fashion wants. Evolve products provide instant, beautiful, natural-looking 100% Remy human hair that is integrated into your own hair, and can be worn day and night for four to five weeks before returning to the salon for a reset.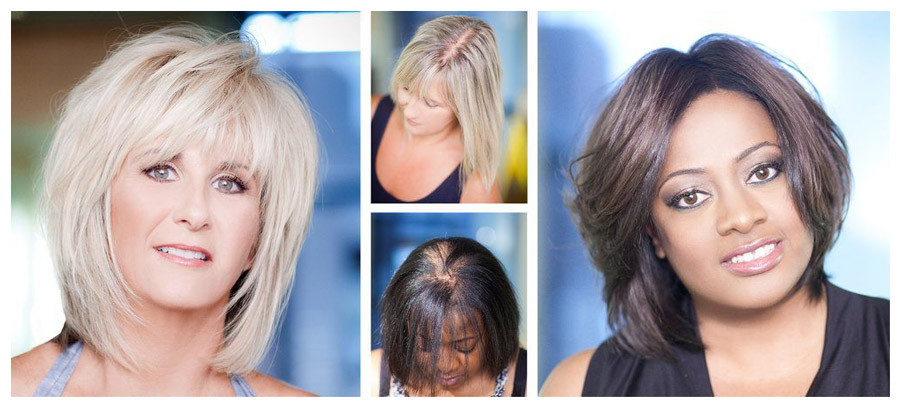 Non-damaging and non-invasive!
Evolve Extensions + Easy Loops have the speed of tape-in extensions without the hassle of glues or adhesives, as well as the look and feel of a strand-by-strand hair extension system, taking hair extensions to a new level of quality and performance.
When you combine the highest quality hair with new technology and new techniques, it makes all the difference. The secret is in our unique Connection Base, which lays completely flat doesn't put any stress on your hair. Our special Connection Points are beveled with a double rounded edge to prevent damage. When you try the Evolve Extensions + Easy Loops, you can expect amazing hair without:
Damage
Chemicals
Glues or adhesives
Heat
Prep work or adhesive removal when reinstalling
A Beautiful, Natural Look
Evolve Extensions+ uses 100% human Remy Cuticle hair. The term Remy Cuticle means that all of the cuticles are sorted in the same direction and that all the cuticles are intact. Evolve only sources healthy, freshly cut Raw Remy Cuticle Hair.
Treated with a unique encapsulating micro-polymer that locks in moisture to prevent dryness, smooths the surface, and assists in holding the color
Looks and feels totally natural
Evolve Extensions+ have not been stored or taken from, unknown collectors or unethical sources
Less likely to tangle, more durable, and reflects a natural shine
The ends are trimmed off, which helps to prevent matting and split ends
No prep work or adhesive removal when reinstalling
Evolve Extensions + Easy Loops come in one (1) width (1.5″), two (2) densities (single, double), and 28 basic colors – 5 bleached colors and 7 blended colors — allowing you and your stylist to find the perfect color and texture that is right for you!
Now available if 14, 18 and 22 inch lengths.
Evolve Extensions + Easy Loops are installed in less than one hour without tape, glue or adhesives, or heat. As an added bonus, there is no prep work or adhesive removal when reinstalling your extensions, making the process easier and more comfortable for the client.
At Jonathan Carol Organic Salon our Evolve Stylist will give you the fashion look you want with a new level of performance. Learn more by calling today!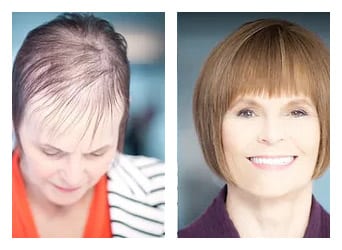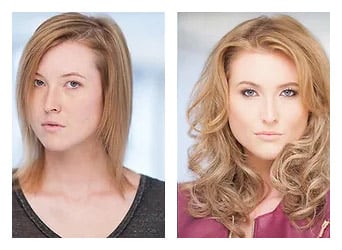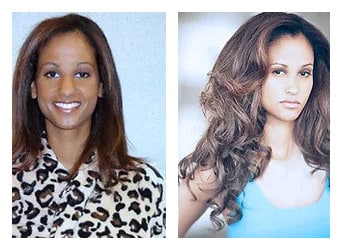 PRICING:
2022 General Price List
Due to escalating raw material costs, overhead, labor and supply chain/logistics cost increases, please note the updated 2022 Pricing below:
Women basic cut/trim: $38.00 to $50.00
Men basic cut/trim: $35.00
Children basic trim and cut: $28.00
All other services, including hair replacements, will be quoted beforehand over the phone/e-mail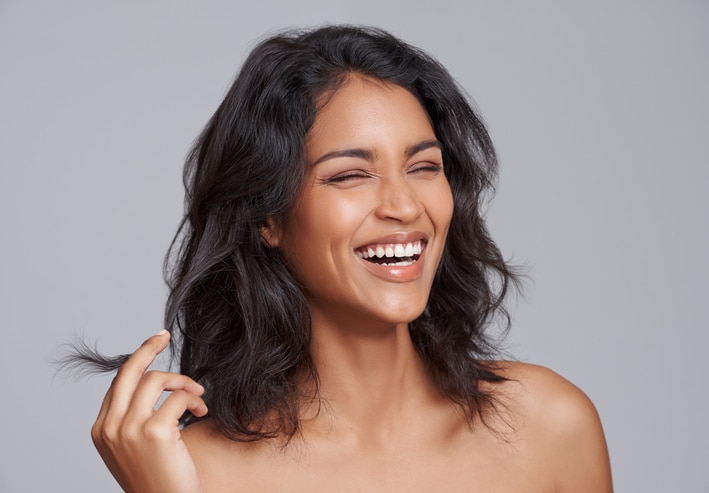 Color
Customized Color
Personally formulated for your own individual look.
Donation Hair Cut
[donation image, no text yet]
Corrected Color
Restore or adjust to return to correct color
Brazilian Blowout
Reduces frizz up to 90%. You are able to keep curl or even reduce up to 60%.
Color Refresher
Restore faded color back to life
Shine
Adds brilliant shine and conditioning
Permanent Attachment
Bonding
Fusion of hair system to scalp using adhesive materials
Bonding Touch Up
Maintenance service using adhesive materials
Bilargo
Non-damaging, non-adhesive attachment of hair system
Customization
Mold of Head
Customize tape or fiberglass mold for personalized fit.
Cut In
Precision haircut & texturizing will shape hair systems to blend with your own hair.
Wash & Style
Clean, refresh, condition hair system.
Repair
Fix tears, broken clips, etc.
Salon Services
Precision Haircut Design
Gentlemen, women, and children.
Color
Ammonia free, damage free.
Corrective Color
Restore color to correct color using ammonia free, damage free product.
Retouch
1/2 in to 3/4 inch new growth from last color service.
Foil Highlights
Highlight or low lights framing the face, or throughout the hair. Can be partial or full.
Balayage
Multi-dimensional color, gradually fading from darker color to lighter color on the ends.
Ombre
Starting at the root, continuing 6 inches generally a darker color and lighter or accent color added to the ends.
Root Shadow
Darkening of Roots that fades out to color.
Shine/Glazing
Enrich natural color without altering natural color.
Permanent Wave
Beach waves, curl, body, or movement
Smoothing and Relaxing
Tame and control unruly curly hair.
Blow-out
Dried and styled using round brush or paddle brush.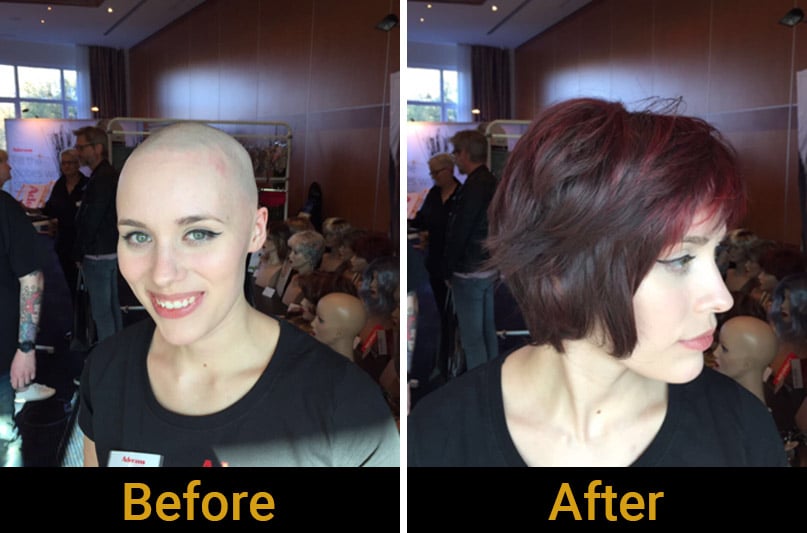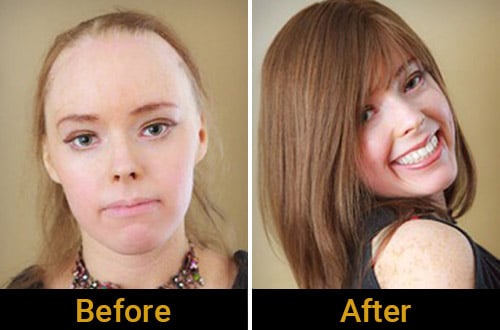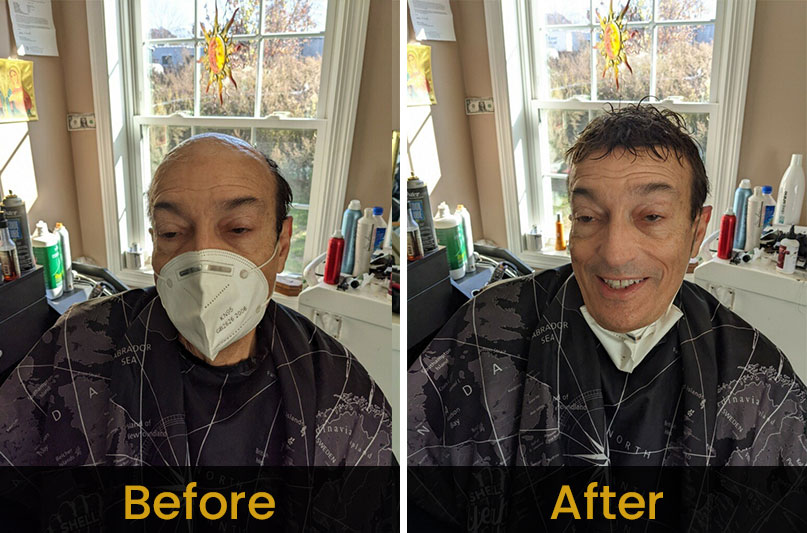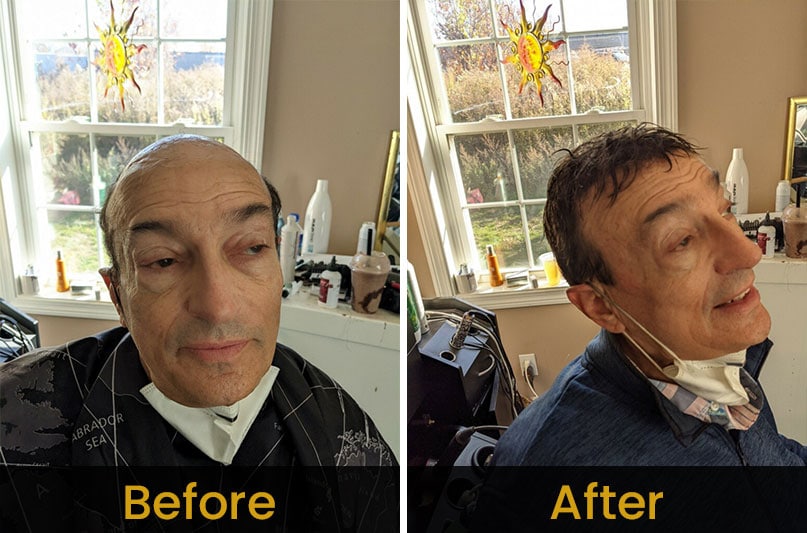 "I have been going to the Jonathan Carol Organic Salon for my hair replacement services for 9 years! Tricia Dyer is a very talented stylist, and because of that no one knows some of my hair is not my own! A hair stylist in my family didn't know until I told her! Tricia uses real hair, which looks and feels just like my own, and it is very easy to take care of! I just go to my appointment every 5 weeks…and that's it! I recommend the Jonathan Carol Organic Salon to my friends! It's a great experience, and I feel like I'm part of a family!"
– Floyd Wright
"I've been a client of Tricia for many years and I have always had an extremely pleasant experience. She really goes out of her way to ensure you are happy with the results. I have a personal friend that suffered from hair loss, and Tricia has changed her life through her expertise in hair replacement. I would highly recommend Tricia as a hairdresser that truly cares about the needs of her clients."
– Dawn Kosakowski
"Trisha is a wonderful stylist and hair replacement expert. She is very personable and makes sure your hair is exactly the way you want it. Has so many has years of experience you can't go wrong! She has been doing my hair for over 20 years and I will not go to anyone else."
– Joy Pendola